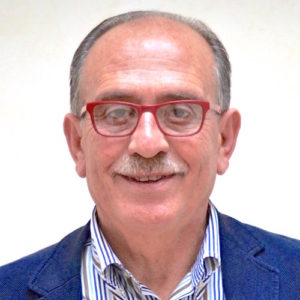 Carlo Di Stanislao
Doctor, MD, Licensed Acupuncturist, Specialist in Dermatology, Venereology, Clinical Sexology and in Allergology and Clinical Immunology, expert in Acupuncture, Phytotherapy and Homeopathy.
Honorary President of Xin Shu Academy, head of the Non-Conventional Medicine Commission of the Order of Doctors at L'Aquila and of the Scientific Secretariat of the Inter-provincial Ethics Committee of the Health Agencies of Avezzano-Sulmona-L'Aquila and Teramo.
As President of Xin Shu, since 1997 he has welcomed Master Jeffrey Yuen with great enthusiasm as a reference for the Association, appreciating his direct teachings, which are not available in any textbook or treatise, since the Master believes that the word written sets of concepts and paradigms on aspects that must, according to the teachings of the Tao, remain mutable.
He is director of the humanities area of the Higher Institute of Research in Traditional Medicine and Anthropology and of the Naturopathy Course of the International Academy of Holistic Studies Salus Mater. He is also a member of the Scientific Committee of the Italian Society of Biontegrated Medicine, professor at the Universities of L'Aquila and Rome Tor Vergata, scientific director of the online magazine La Mandorla, of the magazine Tecniche Mediche Associate and of La Provincia Medica Aquilana, member of the scientific committee of the journals Homeopaty and Integratrive Medicine Journal and the Journal of Allergist.
He has published, as an author and co-author, 21 books and a dozen scientific articles on international indexed journals. He is a member of the Scientific Committee of the Italian Association of Phytotherapy and Phytopharmacology (AIFF) and of the board of the Italian Association of Specialists in Allergology and Clinical Immunology (AISAI).
He was among the Italian curators of the I and II edition of the Merck Manual of diagnosis and therapy and of the Dorland Medical Dictionary. He has been awarded the following prizes: Medica Press (1987), Clinical Research and Innovation by the Italian Society of Dermatology and Venereology (2001), Lucio Licinio Award of the Academy of History of Health Art (2010), Fra Castoro Award of the Italian Association Hospital Dermatologists (2011).