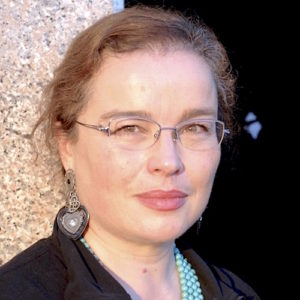 Giulia Boschi
Sinologist, Physiotherapist, Naturopath, she holds the Qi Gong diploma of second level at the University of Beijing and the International certificate as acupuncturist of the WFAS, completed a specialization course in auricular neuromodulation, entered the lineage of teacher Ma Xuzhou.
Author of specialized texts on MTC and Qigong, Giulia Boschi is also a member of the WFAS executive, member of the board of ETCMA (European traditional Chinese Association), Honorary President of OTTO (Operatori tuina-Qigong and Oriental Techniques), professor of Chinese Medical Terminology (Master Course) and Chinese Culture (Bachelor's Degree) at UNINT University in Rome.
She has taught in several university master's degrees in Chinese Medicine and in other private institutions, she has been collaborating for over twenty years with Xin Shu, both for the didactic activity and for the therapeutic activity in the study of Rome.