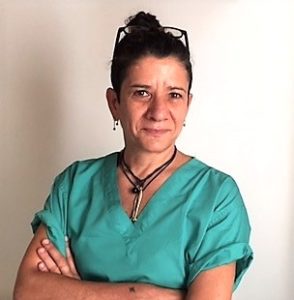 Maria Paola Pacifico
Tuina practitioner. Licensed in physical education in 1995 at the University of Florence, Italy.
In 2008, she earned the Diploma of Tuina practice at the School of Chinese Medicine of Florence.
Afterwards, she attended the training course for teachers in the same school and started the private practice.
She continued developing her skills for several years, following the teachings of the Master Jeffrey C. Yuen.
At the present time, she works at Xin Shu as a Tuina practitioner and as a teacher in the Classical Chinese Medicine courses.
She practice and teach Qi Gong.