22/12/2020
,
- Comments Off

on Happy Christmas Holidays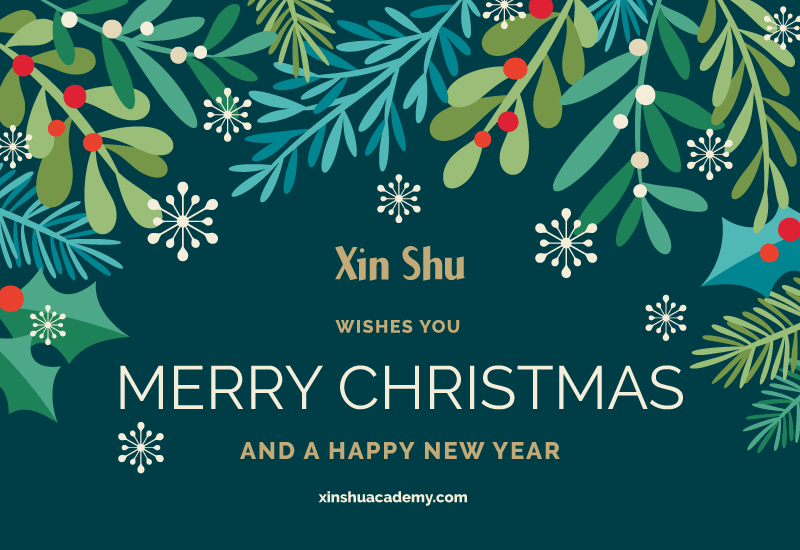 We had a year full of obstacles and troubles. And we had a chance for thinking it over, for personal growth and progess too.
Thank you all, for your support, participation, enthusiasm.
Given the success and frequent requests, our Christmas Sale will continue until December 31.
We're working on Jeffrey Yuen Seminars, which will be delivered on May 2021 through live web stream, giving everybody the opportunity to safely attend, staying at home. All details will be available right after Christmas Holidays.
In the meantime, best wishes to all of you, heartily.
Rosa Brotzu and the Xin Shu Team